Related Links
Case Updates
Close Encounters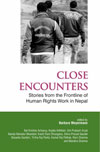 First Information Report (FIR)
« previous
| items: 1 of 8 | entry 1 to 10 |
next »
Dharmendra Barai, 14, son of Hariram Barai and Vidhyawati Barai, a permanent resident of Gonaha VDC-2, Puraini, Rupandehi district was arrested by police at around 12.30 pm on 3 July 2010 [2067/03/19] on a murder case. After the arrest he was taken to Khajuriya Police Post, Gonaha VDC-4, Rupandehi district. He was a 7th grader at Gargatti High School, Gonaha VDC-8, Rupandehi. The family members and local people have claimed that the boy succumbed to death after torture in police custody but police claim that the boy was dead while he was taken to Bhim Hospital, Bhirahawa after he fall unconscious.

» updates
Ujjan Kumar Shrestha was shot to death by Balkrishna Dhungel and his cohorts due to some family feud over charges of pregnancy and inter-caste marriage. On 24 June 1998, he had gone towards Ramechhap to purchase goods when out of the blue appeared Dhungel and his gang. They encircled Shrestha and then Dhungel shot him at the head and later threw his corpse at Likhu River. Later, they even killed Ujjan's elder brother, Ganesh when he filed an FIR against them. Ganesh's death was so shocking to his daughter that she committed suicide at a later date.

» updates
Sunil Rajbanshi was a Maoist activist. On 9 January 2004, policeman Dev Narayan Yadav and an unidentified army man chased him all the way in Rajgadh Bazaar. The finally arrested him and started severely torturing him. Sunil could not bear the pain and he tried to run away from there. Both of them then fired at him leaving him wounded. Once after capturing him, they fired eight bullets at him and killed him on the spot at Janata Chowk.

» updates
On 20 September 2002, Friday at around 3 pm, four security personnel in civilian dresses asked Man Bahadur Rai, resident of Khudunabari VDC-1, Jhapa, about Amar Rai. Man Bahadur told them that he did not know anything.Those army men in civil dress then asked Man Bahadur to go along with them and took him westwards from his home on foot. They ultimately took him to the barracks of Jabarjang Battalion in Charali. They inflicted severe torture on Man Bahadur and killed him there. They then handed his corpse over to District Police Office, Jhapa. The next day, one policeman in civil dress came to Man Bahadur's village and gave his family members news about his death. Man Bahadur's corpse had been put at the morgue in Mechi Zonal Hospital.
» updates
Extrajudicial killing
Raju B.K was arrested on March 1, 2002 by a group of the then RNA soldiers. On March 4, his family was informed that he had been killed while trying to escape. The family was pressured to cremate the body immediately, and soldiers were also present at the funeral.
» updates
Extrajudicial killings
On July 11, 2004, four soldiers from Khadgadal Barracks beat Ganga Gauchan and Pahalbir BK. According to several witnesses, the soldiers then shot and killed them. Families of the two victims were threatened by members of the army and forced to dispose of the bodies immediately.
» updates
Extrajudicial killing (after torture)
A large group of security personnel arrested Dilli Prasad Sapkota on February 8, 2005. According to eyewitnesses, Dilli was tied to a tree, severely tortured, and finally shot dead.
» updates
Extrajudicial killings
On September 10, 2002, at around 8:40 pm, Dal Bahadur's family was woken up by the sound of the gunshots fired by a large group of security force. The security forces surrounded their house and fired guns persistently at for 15 minutes suspecting that the Maoists were hidden inside the house. By the gunshots, Dal and his wife Parbati Thapa were shot to death. Then, the dead bodies were carried away by them and have not been returned till the date.

» updates
On September 29, 2004, during Armed Police Force operations in Premnagar village of Khaskusma VDC ward no. 4, security personnel detained brothers Dhaniram and Jorilal Chaudhari, and then allegedly shot them while in custody. When the victims' wives tried to recover the bodies, security personnel threatened them.

» updates
Enforced disappearance and extrajudicial killing
On March 11, 2002, Keshar Bahadur Basnet was beaten by soldiers at his office and then arrested and allegedly taken to the Thakurdhwara Army Barracks, but his family was refused access to him. Another detainee told his relatives that he saw Keshar being driven away after over a month in illegal detention on April 16, 2002. He remains disappeared.

» updates
« previous
| items: 1 of 8 | entry 1 to 10 |
next »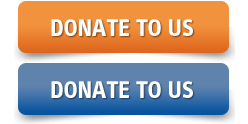 Statements / Memos
Advocacy Forum @ Facebook