Related Links
Case Updates
Close Encounters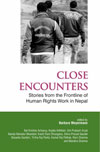 Arjun Bahadur Lama
Victim's Details:
Name: Arjun Bahadur Lama
Date of Incident: April 19, 2005
Age: 48
Address: Chhatrebanjh VDC-5, Dapcha, Kavre District
Perpetrators' Details:
1. Maoist member Yadav Poudel alias "Rakki," from Puranagaun VDC-8, Kavre District;
2. Maoist member Bhola Aryal, from Mathurapati VDC-3, Phulbarai, Kavre District;
3. Maoist cadre Karnakhar Gautam alias "Shyam," from Pokharichauri VDC-8, Kavre District;
4. Maoist Central Committee Member Agni Sapkota, from Sindhupalchowk, CPN-M Central Office, Buddhanagar, Kathmandu;
5. Suryaman Dong alias "Laldhoj," the CPN-Maoist district secretary, Kavre District;
6. Maoist member Norbu Moktan, from Mechhe VDC-9, Kavre District.
Summary:
Arjun Bahadur Lama, 48 years in age, permanent resident of Chhatrebas VDC -5, Dapcha in Kavre district was abducted by a group of Maoist cadres, three in number, on 29 April 2005 (2062.1.16 BS) from the premises of Sri Krishna Secondary School at Chhatrebas VDC-1 of the district.
After the abduction, Arjun Lama was taken to military training centre of the Maoists stationed in the vicinity Budakhani VDC of the district. According to Arjun's wife Purni Maya, he was produced before Agni Sapkota, a Central Committee Member of the Communist Party of Nepal (Maoist) by a local Maoist activist Norbu Moktan. Then on the direct command of Spakota, other Maoist activists present there killed him in the fourth week of June 2005 and buried his body.
Details of the Incident and Development:
On the afternoon of April 19, 2005, Arjun Bahadur Lama was celebrating his election as president of the Shree Krishna Secondary School at the school's premises in Chhatrebanjh VDC. During the felicitation ceremony, Maoist cadre Yadav Poudel, alias "Rakki," Bhola Aryal, and Karnakhar Gautam, alias "Shyam," stormed into the ceremony and abducted Arjun, claiming that they had some business with him. According to those who witnessed subsequent events, Maoists marched him through various villages in Kavre District. Arjun's wife filed a complaint with the NHRC
on May 3, 2005. In late June 2005, several witnesses told the family how Maoist cadres took Arjun to Buddhakani VDC, where they killed him. Arjun's wife made several requests to the CPN-M for information about her husband. Finally, on December 17, 2005, Suryaman Dong, the CPN-M district secretary, stated at a press conference that Arjun Bahadur Lama was forcibly taken away by Norbu Moktan (a central committee member of the Tamang Liberation Front, which was affiliated with the CPN-M), and a platoon commander of Bashusmriti Brigade (who was present at the killing, but according to Maoist sources not involved in the killing).
Suryaman stated that when they were in Ghartichhap, the NA launched an aerial attack during which Arjun was killed. After hearing Suryman at the press conference, Arjun's wife made another application to the NHRC asking them to recover Arjun's body. The NHRC conducted a scene inspection, and concluded that Arjun had not been killed during an army attack, but that he had been detained and killed. His body has not yet been recovered.
Official Action:
Advocacy Forum supported the family in filing a FIR on June 28, 2007, but the police in Kavre refused to register it fearing reprisals from the Maoists. Advocacy Forum approached the CDO but he also refused to register the case. As a result, a writ was filed in the Supreme Court on July 16, 2007, requesting a court order for the police to register the FIR, start impartial investigations, and seek prosecution. On March 10, 2008, the Supreme Court ordered the Kavre police to register a murder case against the five Maoist members and Maoist Central Committee member, Agni Sapkota. As a result, on August 11, 2008, the Kavre police finally registered an FIR.
Update (September 2009):
On February 4, 2009, Kavre police told Advocacy Forum they had corresponded with the Sindhupalchowk DPO on June 19, 2008, to search for and arrest defendants from that district. The police said that they received a letter from Sindhupalchowk DPO on July 25, stating that Agni Sapkota had not been found in their district. Agni Sapkota is now a member of the Constituent Assembly.
On April 28, 2009, Kavre police told Advocacy Forum, OHCHR-Nepal, and a member of the victim's family they had taken no further action, but after two hours of dialogue they agreed to write a letter to NHRC requesting help to locate the exact place of burial of Arjun Lama and try to identify witnesses, with technical support from OHCHR if required.
The police questioned some witnesses in May, 2009. On May 4, 2009, the Kavre DPO wrote to the local police post at Foksingtar (the place where the killing allegedly took place) asking them to prepare a report about the incident.
« Back to overview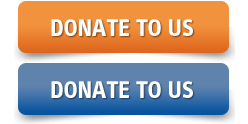 Statements / Memos
Advocacy Forum @ Facebook