Related Links
Case Updates
Close Encounters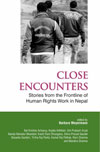 News Archive 2017
« previous | items: 1 of 1 | entry 1 to 9 | next »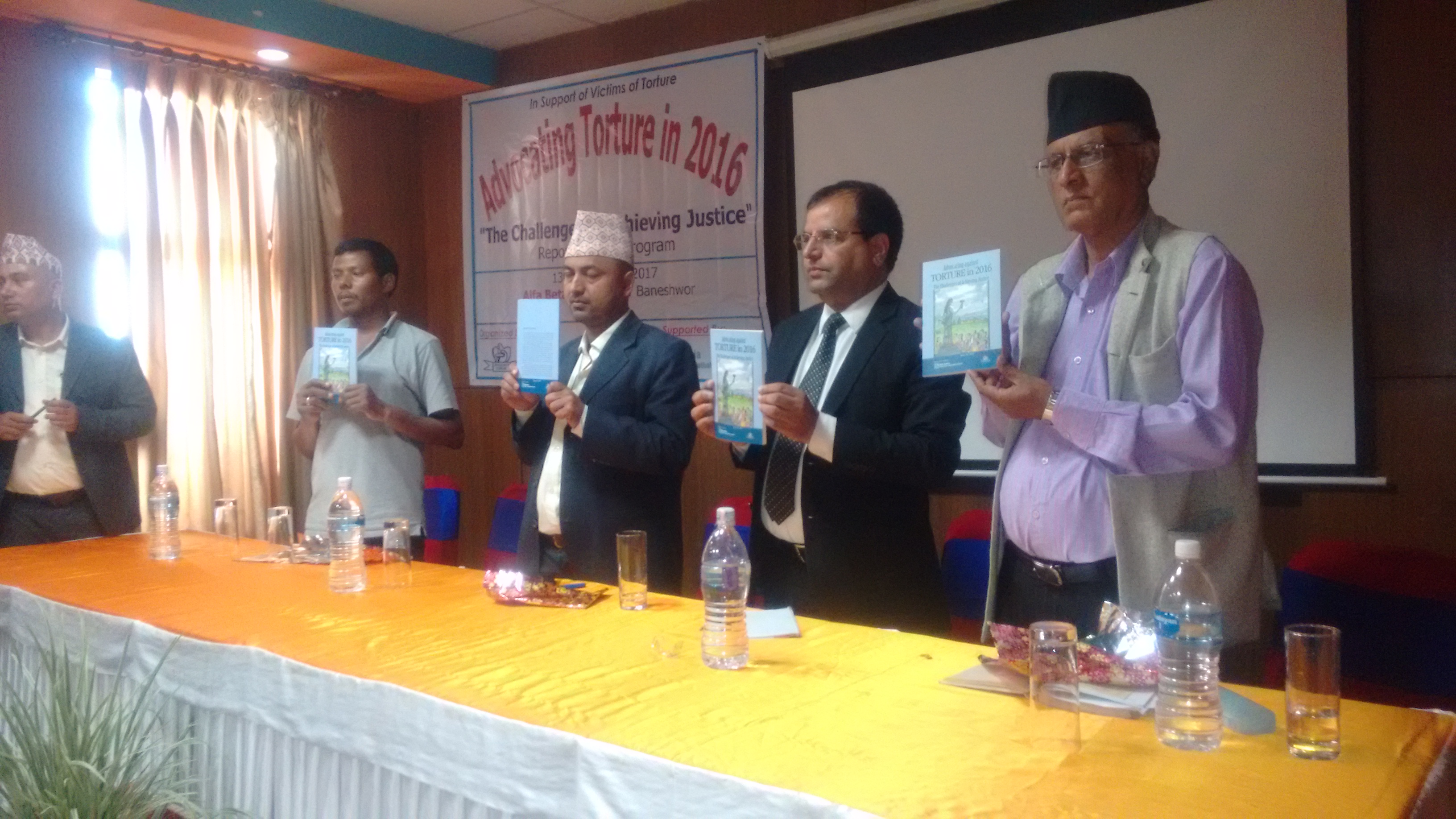 Kathmandu 14th September 2017: Advocacy Forum (AF) launched an annual torture report entitled "Advocating Against Torture in 2016: The Challenges of Achieving Justice" on 13th September in Kathmandu amidst a program. The report was unveiled by ...
» more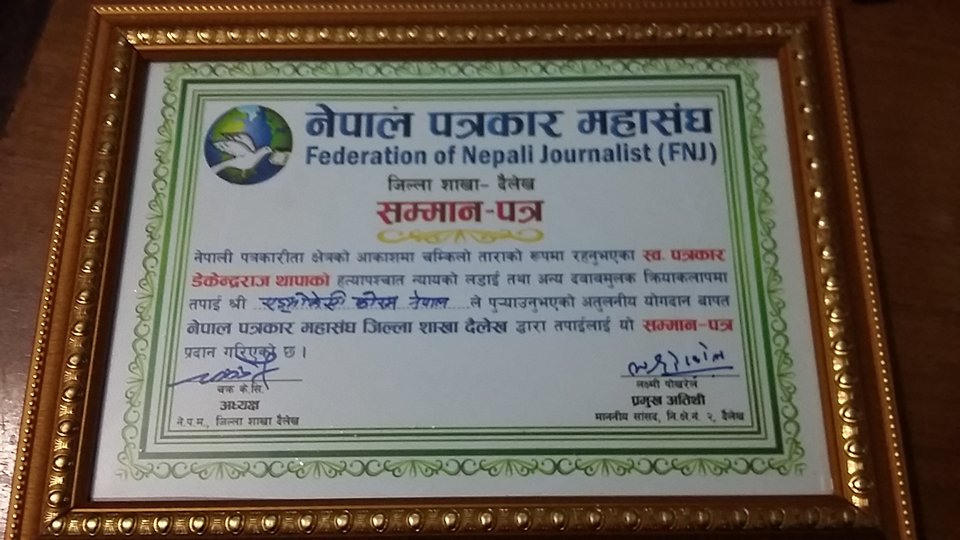 Nepalgunj, 25th August 2017: On the occasion of the 13th death anniversary of journalist DekendraThapa,the Dailekh Chapter of Federation of Nepalese Journalists honored Advocacy Forum (AF) for providing legal support and doing advocacy at national ...
» more
26 Jul 2017, Kathmandu: Advocacy Forum (AF) organized a roundtable discussion and press meet on a conflict era rape case in which the UN Human Rights Committee has given its views on 23 July 2017. In the program representative of National Human ...
» more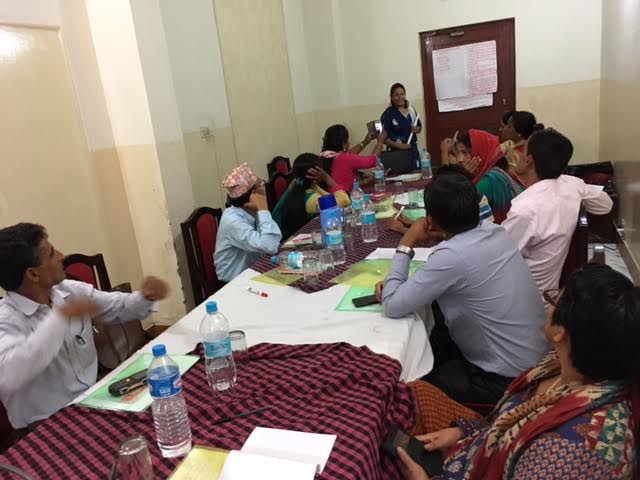 Advocacy Forum-Nepal (AF) together with Conflict Victims' Society for Justice (CVSJ) organized a two-day training session, mainly for the women families/ relatives of Enforced Disappearances (ED) on 9th and 10th of June 2017 in Morang district of ...
» more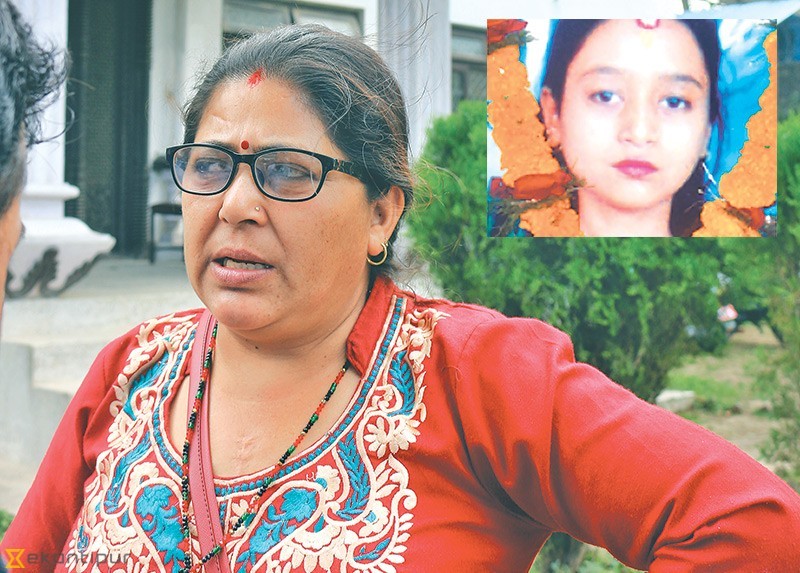 First of all, I would like to thank you all for your continuous support for the longest 13 years journey, where I undertook the painful battle to get justice for the murder of my daughter. Yet, I need your support once again. Since it has been more ...
» more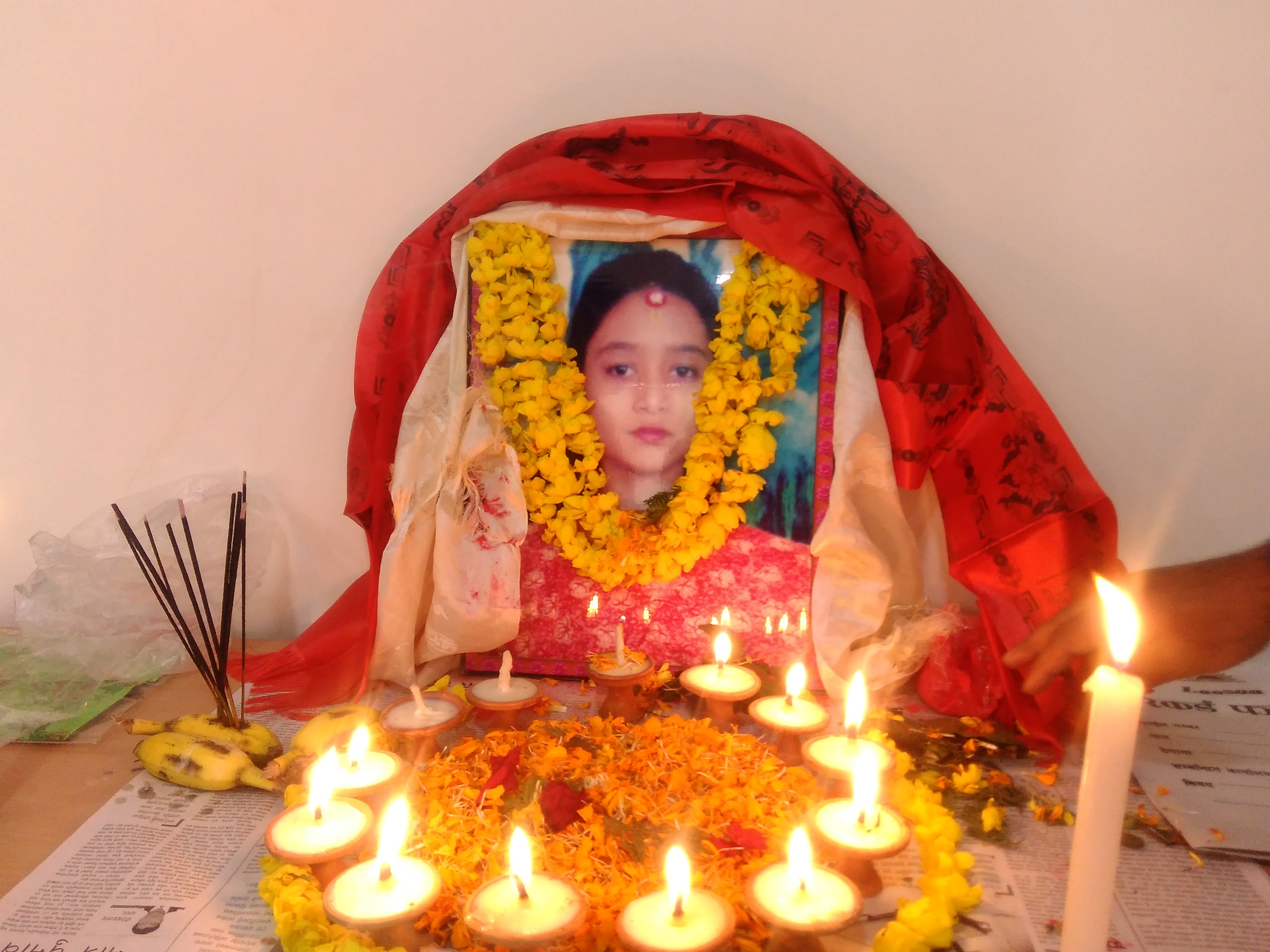 Kathmandu: Today, after 13 years of legal battle, the District Court of Kavrepalanchok has convicted perpetrators involved in Maina's murder. (For more detail of the case see, Maina Sunuwar: Separating Facts from Fiction, http://advocacyforum.org ...
» more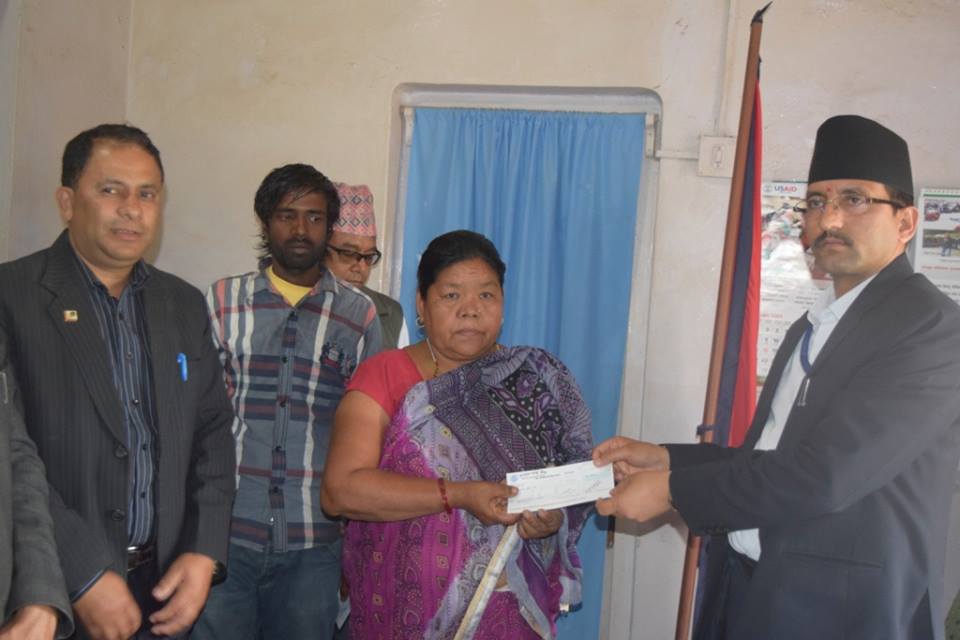 21 March 2017: Torture survivors Nijamuddhin Sesh, a resident of Belaspur Banke and Harikali Pun, a resident of Motipur Bardiya received a compensation amount of NPR 95,000 (Ninety Five Thousand) and 51,000 (Fifty One Thousand) ...
» more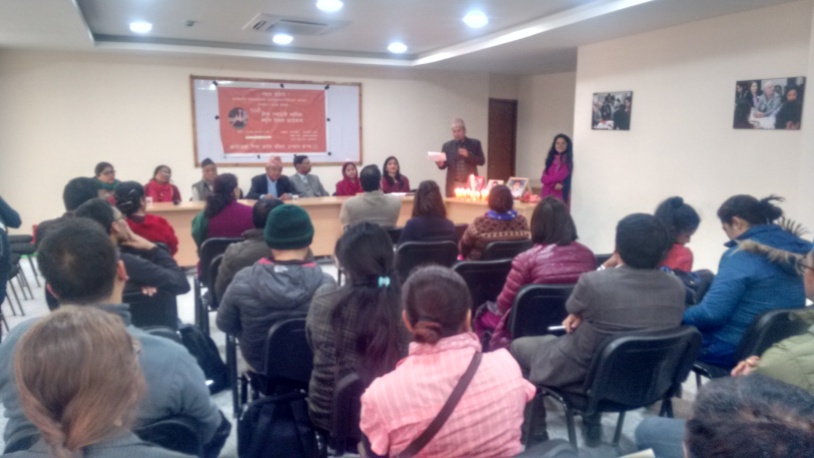 Kathmandu, 13 Feb 2017: Thirteenth death anniversary of Reena Rasaili was organized by Reena Arpan Dalit Uthaan Manch on 2073/11/01 (12 February 2017) at Transitional Justice Resource Centre Office in Lalitpur. Reena, a 17 year old girl from ...
» more
On the occasion of 68th International Human Rights Day, Advocacy Forum (AF) jointly organized a series of programs in different parts of the country. This year, Human Rights Day calls on everyone to stand up for someone's rights! AF organized ...
» more
« previous | items: 1 of 1 | entry 1 to 9 | next »