Related Links
Case Updates
Close Encounters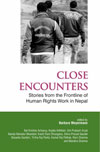 Close Encounters. Stories from the frontline of human rights work in Nepal
Edited by Barbara Weyermann
Stories by Advocacy Forum staff members
Himal Books, Kathmandu, 2010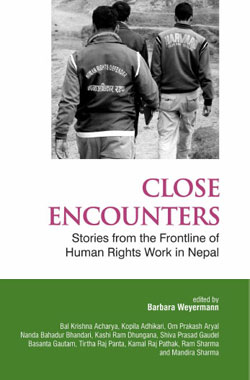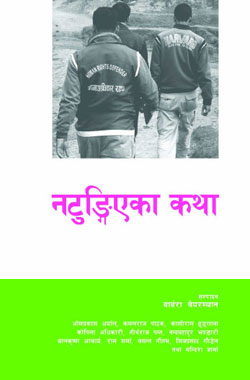 "It is essential reading for us all: a history of this brutalized land"
. Manjushree Thapa, author of 
"Forget Kathmandu"
.
During Nepal's armed conflict and its aftermath, human rights violations not only scarred and destroyed the victims but had a devastating effect on the lives of human rights defenders.
In stories and pictures, ten of them describe the fear, the anger and the helplessness they experienced on being confronted with the trauma of their clients and the impunity for the perpetrators. The stories starkly reveal how alone and alienated the authors often felt, battling a tense and demanding work environment amid threats to their lives, while at home they found themselves too emotionally numb to participate in their own family lives.
Barbara Weyermann´s commentary helps us to understand the psychosocial dimension of the human rights defenders' experiences, while drawing parallels between their deeply personal stories and the experience of many who work with and support victims of political violence all over the world. 
Price of the Nepali book: NRS 150
Price of the English book: USD 20 (incl. shipping) – for buyers in Nepal: NRS 250.