Related Links
Case Updates
Close Encounters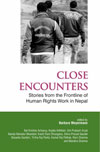 News Archive 2019
« previous | items: 1 of 1 | entry 1 to 7 | next »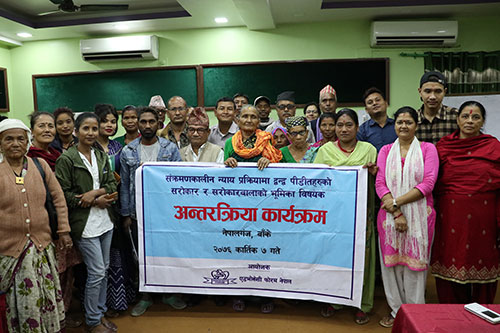 Kathmandu: Advocacy Forum-Nepal (AF) organized provincial level interaction program titled "Major Concerns of Conflict Victims' in Transitional Justice Process and the Role of Stakeholders" in Biratnagar, Janakpur, Nepalgunj, Pokhara and Dhangadi in October and November 2019. In the program, altogether 214 participants including Minister of State for Law and Internal Affairs, Members of Provincial Assembly, Conflict Victims, Local Government Representatives (Mayor, Deputy Mayor), Human Rights Defenders, Lawyers, Government Officials, Media Persons and Civil Society activists attended and actively participated in the interaction programs.
» more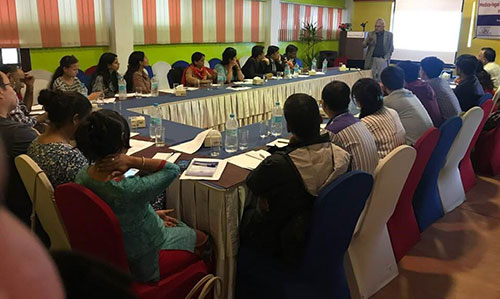 On 19 September 2019, Advocacy Forum-Nepal (AF) organized a medico-legal training program in Kathmandu. The training was aimed to capacitate doctors to document the cases of torture and sexual violence more effectively and accurately so that the medico-legal documents can be used in the court of law as a strong evidence. The major focus of the program was to train medical professionals on the documentation of psychological torture and the cases where no physical signs of torture are observed/found. Altogether, 27 participants including doctors and lawyers attended the training whereby Professor Dr. Harihar Wasti and Assistant Professor Dr. Sagun Bhallav Pant facilitated the training sessions.
» more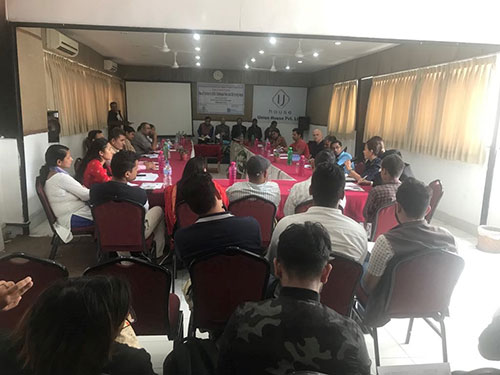 Kathmandu 25 June: Advocacy Forum (AF) launched an annual torture report entitled "Rise of Torture in 2018: Challenges Old & New Facing Nepal" on 25 June 2019 in Kathmandu amidst a program. The report was jointly unveiled by Honorable Anup Raj Sharma, Chairperson of National Human Rights Commission, Senior Advocate Tanka Prasad Dulal, General Secretary of AF and torture survivors duo Kalpana Bhandari and Tika Dhakal. The report launch program was attended by the victims, Attorney General Office, District Attorney, Supreme Court Bar, representatives from NGOs and INGOs, Human Rights Section of Nepal Police, journalists and law students. Altogether more than 50 persons participated in the program.
» more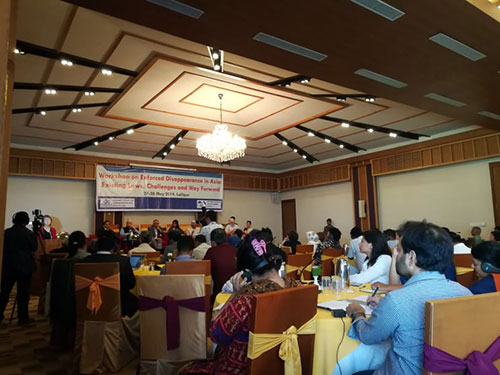 Advocacy Forum-Nepal (AF) and Informal Sector Service Centre (INSEC) jointly organized a workshop on Enforced Disappearance in Asia on 27 and 28 May 2019 at Hotel Himalaya, Lalitpur Nepal. The main objectives of the program were to shed light on the best practices, challenges and existing remedies of various countries, the effort of the government in addressing the cases of enforced disappearance and strategies to combat enforced disappearances.
» more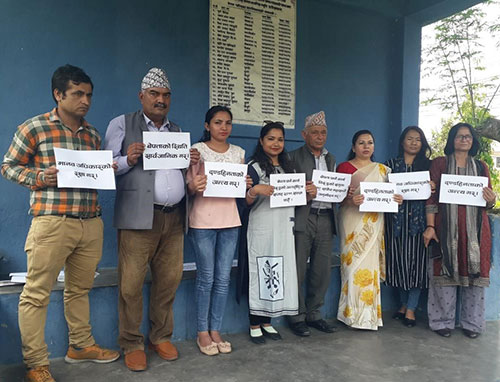 On the occasion of the International Week of the Disappeared 2019, Advocacy Forum-Nepal together with Conflict Victims' Society for Justice (CVSJ-Nepal) organized and hosted events in Illam, Pokhara, Nepalgunj and Kathmandu during the last week of May 2019. The program was primarily attended by conflict victims, victims' families of those disappeared, representatives from human rights organizations, civil society members and local government representatives. The activities included a discussion program on the situation of the family and the ongoing debate of TJ process, the pain and suffering of victims and how their issues can be addressed at the local and national level. Now, victim families in Nepal have joined hands with the victims' families of the disappeared from around the world and fight together in search of their disappeared loved ones.
» more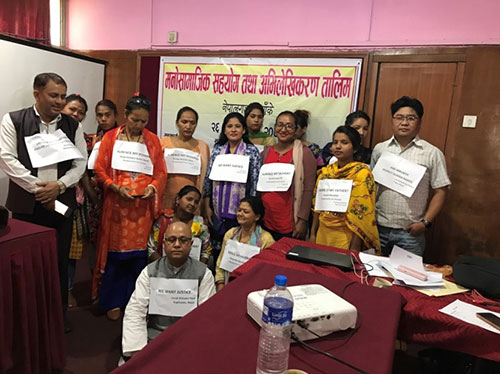 Kathmandu: On May 9th and 10th 2019, Advocacy Forum (AF), in coordination with Conflict Victims Society for Justice (CVSJ),organized a two day training sessions on "Psychosocial Accompaniment and Documentation," for 13 family members of enforced disappearance victims during the conflict period in Nepal, in Nepalgunj, Banke district. The participants were from Banke and Bardiya districts. The objective of the training session was to empower family members of disappearance victims to provide psychosocial accompaniment for other victims, to document cases of human rights violations and to support the victims' family advocacy to bring attention to their cases on the national and international level.
» more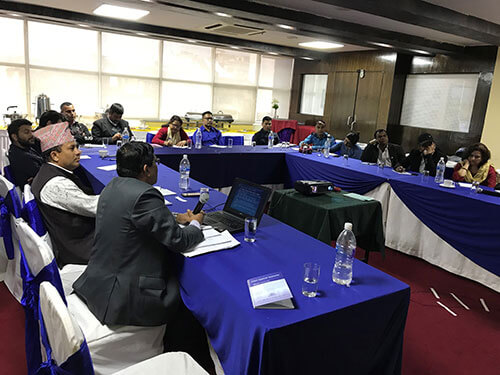 Kathmandu: Advocacy Forum (AF) organized a one-day consultation meeting entitled "Situation of Juvenile Justice in Nepal and Roles of Stakeholders," on 26 April in New Baneshwor, Kathmandu. The meeting provided meaningful discussion on juvenile justice laws and the fair trial rights of juveniles. The issues of torture and ill-treatment of juveniles in police detention centers, difficulties in determining medical age and further helping children living on the street were key discussion points. Throughout the meeting, different stakeholders shared their valuable experiences, identified problems and provided possible solutions to these problems.
» more
« previous | items: 1 of 1 | entry 1 to 7 | next »