Related Links
Case Updates
Close Encounters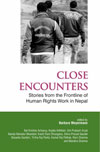 International Week of the Disappeared, 2019 Commemorated in Nepal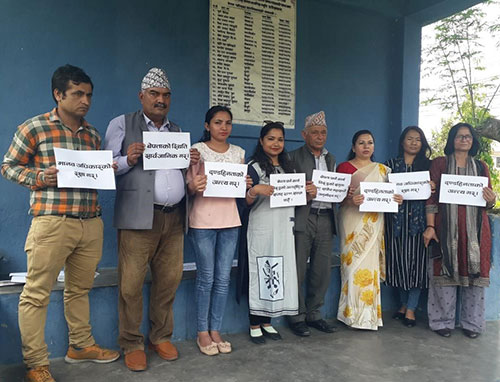 During the programs, Lawyers from Advocacy Forum and the victims' leaders briefed and shared about the ongoing debate and lacunae of the Transitional Justice (TJ) process. Victim families expressed that they have undergone economic, social and psychological hardship due to the apathy of the government to settle and make these issues a high priority. Furthermore, they also warned of the government to correct the past mistakes and recommended that the process of recruitment of Chairpersons and members in TRC and CIEDP commission happen only after the amendment of the TRC act and when it is in-line with the verdict of the SC and international standards. The victim families also demanded that the whereabouts of their loved ones should be made public without further delay.
Likewise, the representatives from different parts of the world who attended a workshop titled, "Enforced Disappearance in Asia, Existing Laws, Challenges and Way Forward" held on 27 and 28 May 2019 in Kathmandu expressed their solidarity by observing a one-minute of silence to the disappeared persons in Nepal and the world. Furthermore, they urged the government of Nepal to ratify the International Convention for the Protection of All Persons from Enforced Disappearance and advance the long-simmering TJ process in Nepal, to make it credible and victim-centric.
Every year during the last week of May, the families of the disappeared and human rights advocates around the world join together in commemorating the International Week of the Disappeared (IWD).
In Nepal, more than 1,300 people were disappeared during the internal armed conflict. The fate and whereabouts of many people are yet to be known. Victims and their families have been waiting for truth and justice for many years, still to no avail. AF-Nepal and CVSJ express solidarity with the pain and the struggle of the victims and their families in the search for their loved ones.
Please see the statement of ICAED and AFAD. Advocacy Forum-Nepal is a member organization of AFAD and ICAED.
« Back to overview