Related Links
Case Updates
Close Encounters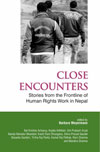 Partnerships for Protecting Children in Armed Conflict (PPCC)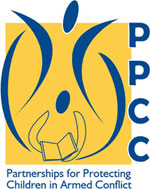 Documenting cases and trends related to violation against child rights to respond and advocate on behalf of children for improved policies and programs at the local, national and global levels.

Background
Established in August 2005, PPCC is a network of national and international organizations working on the field of child rights in Nepal.  Initially focused on violations against children's right to education in conflict settings, PPCC has broadened its mandate to monitoring and reporting on all grave violations against child rights following significant political changes in Nepal. PPCC has been a permanent member of the National Taskforce on the UN Security Council Resolution 1612 since 2006. Building on partnerships within the Nepalese civil society, PPCC strives to protect children by monitoring, reporting and responding to a wide range of child rights violations and advocate for the adoption and effective implementation of appropriate policies and programs. Its overall goal is to bring child rights violations to an end and to increase children's well-being in Nepal. The members of the network consist of the following organizations:
PPCC documents cases and trends relating to child rights violations. The network aims to directly link the process of gathering information with response activities and advocacy that will provide tangible positive outcomes for children and their communities.
The breadth of PPCC's work, which was initially started in four districts of Nepal, has now been expanded to 13 districts:
Sunsari
Dhading
Banke
Rautahat
Dang
Bardiya
Bara
Surkhet
Mohottari
Parsa
Sarlahi
Saptari
Siraha
Accomplishments & Current Activities
PPCC provides a functional monitoring, reporting and response model that acts as a preventive as well as a response mechanism to address child rights violations in the communities. The partnership between local, national and international organizations, the combination of monitoring and reporting of rights violations with appropriate response activities, and the strengthening capacity of the member organizations to conduct systematic monitoring and reporting have proven to be instrumental in enhancing the protection of child rights in Nepal. The information collected from the field has been strategically used through different forums, including via the National Taskforce, which has helped to raise awareness and create impact in local, national and international arenas on issues Nepali children are facing. For example, PPCC has actively been involved in the drafting of the national plan of action for children and armed conflict.
Based on the information collected, PPCC has carried out a range of advocacy activities. It has significantly contributed to change the perception of different actors about children and schools. With children's participation and through the School as Zone of Peace Initiative, PPCC has been able to make relevant local community stakeholders accountable to children's education creating a more conducive learning environment and reducing the inappropriate use of schools. Through the diary project, children monitor the closure of their schools and, based on the information collected, sensitize relevant stakeholders on violations that affect children's access to education. Since 2009, PPCC has been instrumental in ensuring that voices and concerns of children are taken into account during the constitution drafting process. PPCC organized child public hearings in Kathmandu and in regional districts. Through 67 events, over 2,500 children from conflict-affected, marginalized and indigenous groups highlighted key issues they were facing. The issues were then shared in a National Children' Mock Constituent Assembly which focused on how children's rights could be guaranteed in the draft constitution. The outcomes were submitted to the Chairperson of the Constituent Assembly, the Fundamental Rights and Directive Principles Committee, the Constitutional Committee; and the Women, Children and Social Welfare Committee. To widen the initiative's reach, national media was strategically mobilized.As a result, the recommendations from the children were duly incorporated in the draft constitution.
Nepali children are still a vulnerable lot due to the outbreak of armed violence in the Terai and eastern hill districts, the exclusion of conflict-affected children in the transitional justice process; the gap in children's due stake being taken into account in the constitution drafting process; the lack of proper/adequate legislative and socio-economic discrimination. Addressing such issues significantly contributes towards sustainable peace-building in Nepal. PPCC is in a unique position to address some of these issues given its networks, capacities, expertise and linkages.
For further information, please contact:
Moni Shrestha, PPCC Coordinator
Phone: +977 (01) 4004007
 E-Mail: [email protected]