Related Links
Case Updates
Close Encounters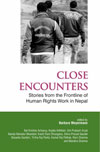 AF Observed the International Day in Support of Victims of Torture (26 June) 2022
Major issues raised during the discussions were the implementation of the Penal Code 2017, the challenges of detention facilities, the protection and promotion of human rights of the detainees, and the ways to end impunity relating to torture cases. The following were the key highlights of the discussion.
The Penal Code 2017 criminalized torture for the first time in Nepal but has not been used as extensively as envisioned, to prosecute the cases of torture since its enactment. Overall, the following were the major issues discussed in the programs:
The overcrowding of the detention centres, lack of documentation of medical examination, age verification of the detainees, and lack of proper infrastructure and sanitation among others are the main problems in the detention facilities, which have hindered detainees' access to justice.
The causes of custodial deaths in Nepal need to be researched well and the State should take responsibility to investigate such cases, by forming an independent and impartial investigation mechanism.
Training on human rights should be provided to law enforcement agencies and the police authorities who refuse to register First Information Reports (FIR) of torture victims who need to be made liable for denial.
The program concluded with the stakeholders' commitment to draw the attention of the local and provincial governments toward the reform of detention centres and to take necessary initiatives in amending the provisions regarding torture in the law.
Similarly, AF released an annual report on torture titled "Custodial Deaths in Nepal: Towards a Framework for Investigation and Prevention." This year's report focuses on patterns of deaths in police, prison, army, and juvenile detention institutions since the new Penal Code came into operation in 2018. For the report, please kindly refer here.
Since its inception, AF has been actively working in challenging impunity and promoting accountability in cases related to torture and ill-treatment in Nepal.
The program was generously supported by DKA Austria.
« Back to overview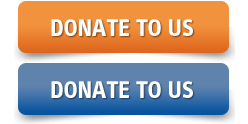 Statements / Memos
Advocacy Forum @ Facebook