Related Links
Case Updates
Close Encounters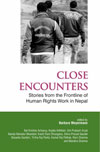 Advocacy Forum - Nepal Hands Over Computers to the Child Correction Home, Bhairahawa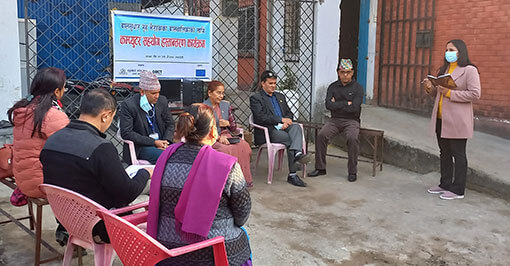 Facilitating the program, AF lawyer Indira Acharya explained that the computers will not only ease the communication between children and their family, but will also assist children in being regular contact with their lawyers and receiving information and updates regarding the legal proceeding of their cases.
Expressing his gratitude, one of the children from the CCH stated that the computers provided will be helpful in learning and establish close/regular communication to family members. He also suggested that skill based trainings other recreational activities, education should be provided.
During the program, Uma Kafle, Deputy Chief of Siddhartha Nagar Municipality stated that Municipality is also committed to provide land for the CCH. Kafle further added that Municipality will also hand over few blankets for the children during winter.
Subhadra Gautam, In-charge of the CCH shared that the Correction Home shelters 118 children at present despite having capacity to hold only 60 children. The computers will be used for the best benefit of the children, she added.
The representatives present in the program thanked AF for providing the computers and lauded AF's effort in bringing about reforms in the Correction Homes.
AF has been providing its supporting in improving the situation of CCH and juvenile justice system in Nepal through difference interventions and engaging with the CCHs in Nepal. The support was provided with the financial support of European Union in collaboration with World Organization against Torture (OMCT).
« Back to overview