Related Links
Case Updates
Close Encounters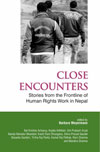 AF Handed Computers to Child Correction Home, Banke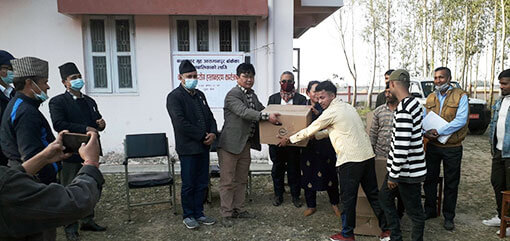 Addressing to the program, Om Prakash Sen Thakuri, Executive Director of AF, said that the computers were provided to facilitate the children in the CCH to communicate with their parents and lawyers during the pandemic. The children were delighted to receive computers as they would now get an opportunity of communicating with their family even through a virtual medium. They can talk to their lawyers too. Expressing his delight, Hari Bahadur (name changed) one of the children at the CCH shared that he was looking forward to talking with the family members during the festivals. Bimala Kaucha Magar, In -charge of the CCH, Banke thanked AF for supporting CCH for the last two years and said that the computer support would be a big help for the communication.
Facilitating the program, AF Lawyer Basanta Gautam, said that AF provided medical supplies, sports equipment, and medical treatment as well to the children in the CCH. Gautam also added that health camps were conducted earlier in collaboration with other charitable organizations.
AF has been actively engaged with Child Correction Homes all over the country through various legal as well as health assistance. The support was provided with the financial support of European Union in collaboration with World Organization against Torture (OMCT).
« Back to overview