Related Links
Case Updates
Close Encounters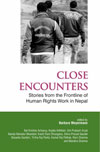 A Community-Level TJ Meeting held in Pathari, Morang: Victims Plan to Submit A Memorandum to the Local Government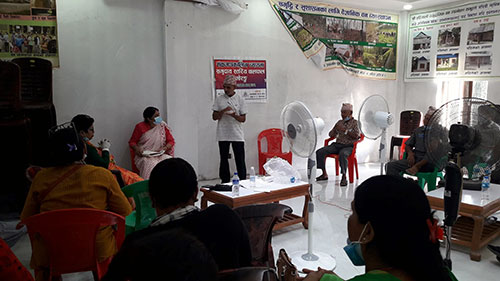 Conflict victims, Bhim Bahadur Raut, Rita Giri, Yamakanta Baral shared that the Local Government does not listen to or pay attention to the problems of the conflict victims. They further stated that they were not even included in relief distribution during the pandemic. Furthermore, they stressed that the amendment of the TRC Act is their primary demand, without which they will not support the TJ Commissions.
The participants shared that when they approach the Local Government individually, they are not taken seriously. Thus, it was decided during the program that a committee will be formed and it will submit a memorandum to the Local Government, demanding quota reservations for the conflict victim in the services and facilities provided by the Government among others.
The meeting concluded with the formation of a committee of 9 members of the victims' group with Bhim Bahadur Raut as a Coordinator. The Committee will soon prepare and submit the memorandum to the Local Governments for which AF will provide technical support.
« Back to overview