Related Links
Case Updates
Close Encounters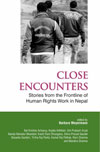 Annual Torture Report Launched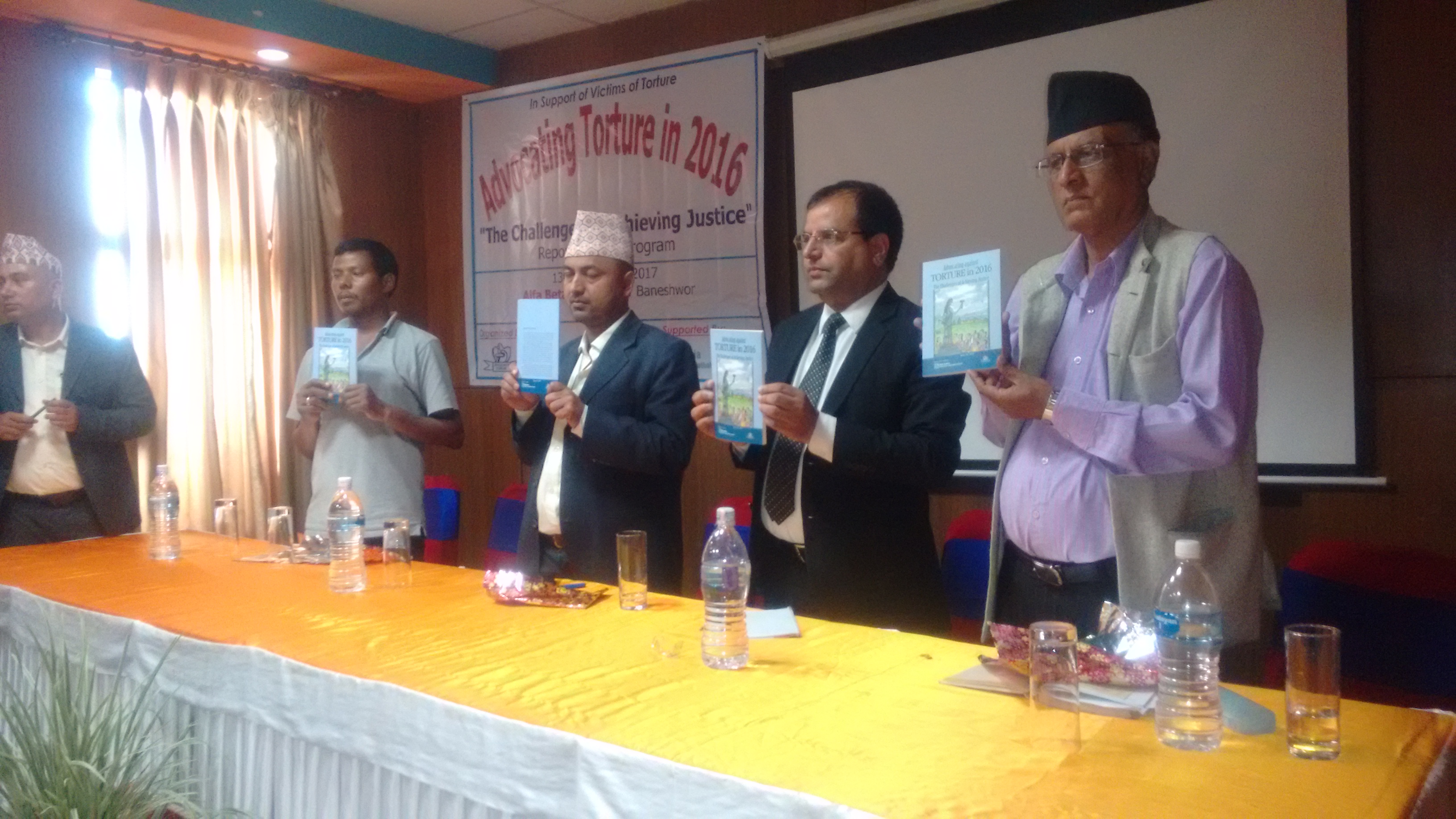 Kathmandu 14th September 2017: Advocacy Forum (AF) launched an annual torture report entitled "Advocating Against Torture in 2016: The Challenges of Achieving Justice" on 13th September in Kathmandu amidst a program. The report was unveiled by torture survivor Gaya Prasad Chaudhary from Bardiya, Govinda Sharma Poudel, commissioner, National Human Rights Commission, Tanka Dulal, General Secretary of AFand advocate cum conflict victim Gyanendra Aaran. The report launch program was attended by the victims, Nepal Police, Attorney General Office, District Attorney, Supreme Court Bar, representatives from NGOs and INGOs, Human Rights Unit of Nepal Police, journalists and law students and others. Altogether more than 75 persons participated in the program.
In 2016 AF lawyers interviewed to 1746 detainees in the police detention centers in 10 districts of Nepal. Among them 357 were juveniles. Among the interviewed juveniles, 17.4% reported of torture and ill-treatment by police authority.
Likewise, the report also analyzed a fair trial situation in Nepal by analyzing data of 2771 detainees AF interviewed them from October 2013 to December 2015 in 5 districts of Nepal.
The program was supported by DKA Austria.
Please follow the link for the report: http://advocacyforum.org/webEdition/webEdition.php#void
« Back to overview