Related Links
Case Updates
Close Encounters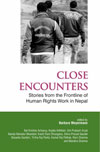 AF Organized National Training for Lawyers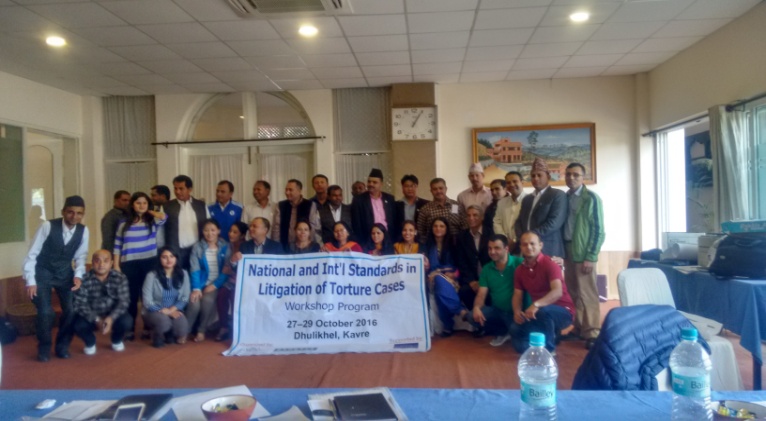 AF Organized National Training for Lawyers
November 2016. Advocacy Forum – Nepal (AF) organized a two days residential National Level Litigation Training for Lawyers on "National and International Standards in the Litigation of Torture Cases" from 27 to 29 October 2016 in Dhulikhel, Kavre district. The training was mainly focused on national and international standards on the prohibition of torture, international jurisprudence, documentation and collection of evidences for litigating torture cases at domestic and international level, international mechanism for the litigation on torture cases and implementation, collection of forensic evidences in physical and mental torture cases, transitional justice mechanisms and victims' perspectives, experience sharing and updating current situation of TJ process in Nepal and documentation and collection of evidence in torture cases and other serious human rights violations for litigation at international level.
Likewise, in the training victims of emblematic cases from conflict period shared their experience and group discussions were also done. Altogether, 40 lawyers from 12 districts participated in the training. The program was supported by European Union and jointly organized by Advocacy Forum – Nepal and REDRESS Trust.
AF Organized Regional Consultation Meetings
November 2016: AF organized consultation meetings on "Torture in Nepal, Existing Laws and Proposed Anti-torture Bill" in Kanchanpur, Banke, Kaski, and Morang districts. In the meeting, more than 150 participants including judges, public prosecutors, defence lawyers, police officers and stakeholders of criminal justice system were participated. In the meeting, judges presented papers and in-depth discussions were done on the prevailing situation of torture in Nepal, national and international laws on prohibition of torture, weaknesses of existing laws and provisions of the proposed anti-torture bill.
« Back to overview