Related Links
Case Updates
Close Encounters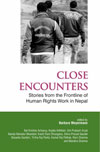 Medico-legal Workshop Conducted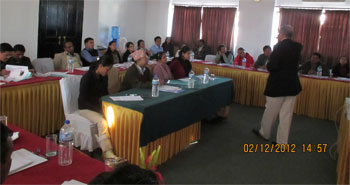 The final round of the workshop concluded yesterday with participants holding uniform views on the importance of medico-legal examination for ensuring justice particularly to victims of torture, sexual violence and homicide. Hon'ble Kedarnath Upadhaya,  Chairman of the National Human Rights Commission (NHRC), held that anybody implicated in serious human rights violations like torture and sexual violence should be brought before the court to face trial. His Excellency John Tucknott, Ambassador of the UK to Nepal, also held similar views with regard to human rights and the rule of law in Nepal and added that the Nepal Police and its investigation procedure should be strengthened in order to organize the criminal justice system of Nepal. Similarly, highlighting the importance of medico-legal documentation, Dr. Hari Bansha Tripathi, Director of AF, pointed out that investigation processes of the police, reports of medical doctors and the role of government attorneys are the bases on which justice for a victim of torture or sexual violence is anchored.
Nearly 50 participants comprising the stakeholders of criminal justice system, including judges, public prosecutors, defense lawyers, police officials, medical doctors and AF staff participated in the workshop. Two forensic experts of Tribhuvan University Teaching Hospital (TUTH) Dr. Harihar Wasti, Dr. Saroj Ojha and Kopila Adhikari of AF were the resource persons of the program.
AF has been regularly hosting workshops on sensitization about medico-legal documentation based on Istanbul Protocol. Medico-legal documentation is crucial in the Nepalese context where many victims of torture, sexual violence and other cruel and inhuman treatment are deprived of justice in the absence of proper and well-documented medical reports.
Click
here to view more photographs.
« Back to overview