Related Links
Case Updates
Close Encounters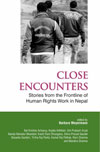 AF ED Addresses UNSC Forum on Resolution 1325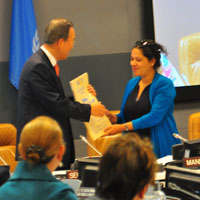 United Nations Security Council Resolution (SCR) 1325 was established to address the impact of war on women, and increase women's contributions to conflict resolution and sustainable peace.
During her speech, Ms. Sharma discussed the denial of justice to victims of sexual violence and need to tackle impunity in the cases of human rights violence in general and sexual violence in particular. She also stressed on the need of minimum standards relating to vetting on UN Peace keeping mission so the perpetrators of HRVs against women in particular do not end up as peacekeepers.

She also underscored the need of coordinated and sustained support to implement National Plan of Action on Resolution 1325.
« Back to overview