Related Links
Case Updates
Close Encounters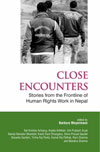 7 Years' Death Anniversary of Nanda Prasad Adhikari commemorated in Kathmandu.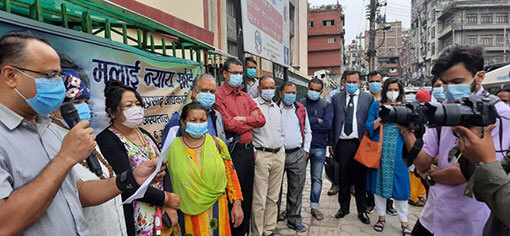 Speaking in the program, human rights lawyer Indra Aryal stated that the Government has been negligent in providing justice to Ganga Maya Adhikari and the dead body of Nanda Prasad Adhikari still remains in TU Mortuary, has denied the right to final rites. Aryal also expressed his solidarity with Ganga Maya Adhikari and pledged to support her throughout her journey to truth and justice.
Sabitri Shrestha, a victim leader, shared that Shrestha herself is also one of the thousands of victims of conflict thus understands the pain Ganga Maya Adhikari has gone through. Pledging her solidarity, Shrestha stated that she will support Ganga Maya Adhikari till her last breath.
Lastly, Ganga Maya Adhikari shared that she has no trust left in the Government and Courts of Nepal as she has been denied justice for so long. She showed her contention on being held like a captive, guarded by police, at Bir Hospital. She stated that the day when she sees the political leaders who were behind his son's killing, being handcuffed, that will be the day when she will feel that justice prevailed. That will be the day when her son's and her husband's souls will rest in peace, Adhikari shared.
Nanda Prasad Adhikari and his wife Ganga Maya Adhikari had started fast-unto-death back in 2013, demanding justice for their 17-year-old son Krishna Prasad Adhikari, who was killed on 6 June 2004, at Bakulahar Chowk, Chitwan. Nanda Prasad Adhikari breathed his last, 7 years ago, after 334 days of fast-unto-death; Ganga Maya is still continuing her fight for justice and truth and is currently at Cabin No.12, Bir Hospital and Nanda Prasad Adhikari's dead body still lies in Box No. 4 of Teaching Hospital Mortuary.
« Back to overview