Related Links
Case Updates
Close Encounters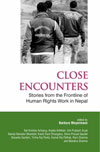 Interaction Program on the Relevance of Ratification of the Rome Statute and Victims' Access to Justice held in Banke, Nepalgunj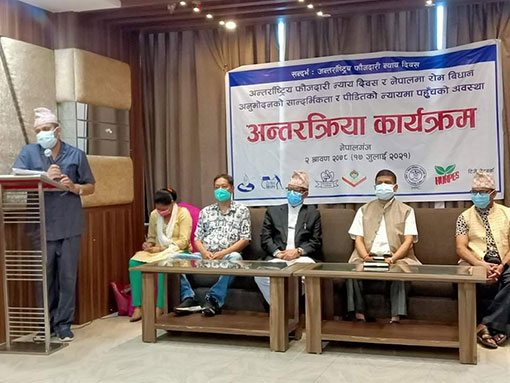 The program was organized to discuss the relevance of ratification of the Rome Statute by Nepal and victims' access to justice. In the meeting, Basanta Gautam (AF lawyer) highlighted Nepal's long history of impunity. Gautam shares that the peace process that began more than 15 years ago remains unfinished with victims relentlessly fighting for truth, justice, and reparation to date while the perpetrators of gross human rights violations roam around free. To address the deeply entrenched culture of impunity and to prevent the non-recurrence of such violations in the future, Nepal must ratify the Rome Statute. Jhankar Bahadur Rawal ( Chief, NHRC-Nepalgunj) shed light on the State's obligation to protect, promote and fulfill human rights. Therefore, ratification of the Rome Statute is essential to end the ongoing impunity, strengthening the rule of law, and ensuring victims' access to justice.
Shiva Ram Gelal (Chief District Officer, District Administration Office-Banke) expressed that the Government has been proactively working for the promotion of human rights and victims' access to justice through its various units. Gelal pointed out the need for the formulation of victim-friendly policies and programs by all three levels of the Government and expressed his commitments to implement those policies and programs promptly.
Moreover, in the meeting, AF including other human rights organizations jointly submitted a memorandum to the honorable Prime Minister through the Chief District Officer demanding the ratification of the ICC Rome Statute to combat the ongoing culture of impunity, guarantee the non-recurrence of the conflict, and serve justice to those who have been victims of international crimes.
« Back to overview